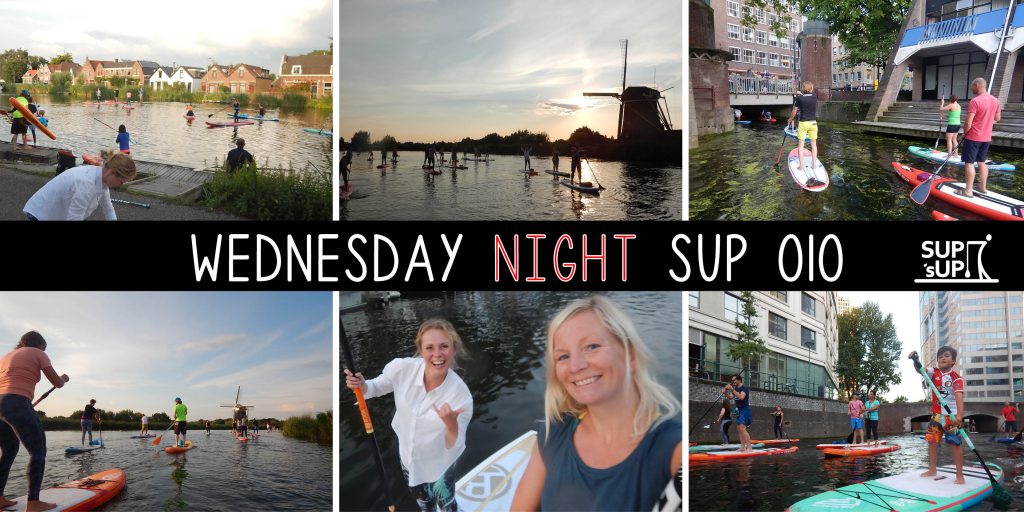 Voor Nederlandse versie klik hier
WEDNESDAY NIGHT SUP ROTTERDAM
This summer there is an alternative version for the WNS Rotterdam. Are you in?
With as many Stand Up Paddlers as possible we wil sup around Rotterdam. The goal is to promote the sport and to bring all the Stand Up Paddlers together, so the SUPcommunity can grow.
Rotterdam has a lot of water that is perfect for some supping! You can sign up online soon….
25 july | Rotte
1 august | Noorderkanaal
8 august |   Rotte
15 august | Noorderkanaal
Is it the first time you will do Stand Up Paddling, we
ask you to take a lesson
first!  SUP's UP gives lessons in SUP every  thursdaynight and saturday- en sundaymorning at the Bergse Plassen in Rotterdam. More info about the lessons is
here